Chat, video conferencing, and collaboration with Swiss security
Do you want to organize a workshop with your team, a webinar for your clients, or a hybrid event? If you're still looking for the right software, try JamVirtual. Through this new service, Jamatu offers you optimal quality and maximum security for chat, video conferencing, or collaboration.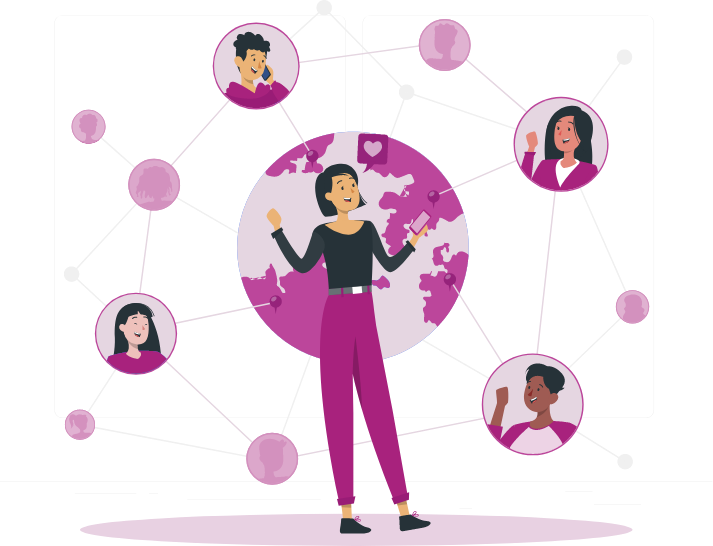 Where webinars, panels, meetings, breakout rooms, whiteboards, surveys, etc, meet
Today the digital world opens up completely new possibilities for collaboration. But be careful: The form of collaboration in the analog world can't simply be translated into the digital one. Rather, when these two worlds interact, you get numerous new forms of cooperation and meeting. All of these forms can be found in the JamVirtual video platform and can be used for communication with your team and clients.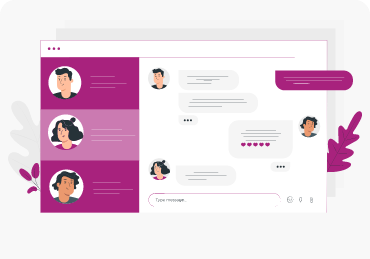 Interaction
Working together with your team in breakout rooms, developing fresh ideas, and implementing them to smart work steps: This is all possible with JamVirtual, which offers you in the Standard version a toolset that can be extended with lots of modules.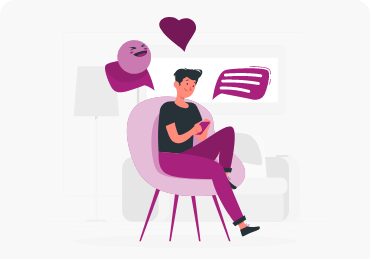 Engagement
Fortunately, the time is over when a speaker just reads their slides aloud for hours. Let your team or clients participate in your ideas and find out what really moves them through polls or surveys.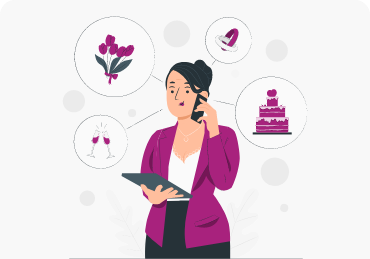 Event management
Those who organize events know that most of the time is spent on managing lists or manual communication. JamVirtual relieves you of the workload for webinars, panels, or digital meetings with the proven administrative functions.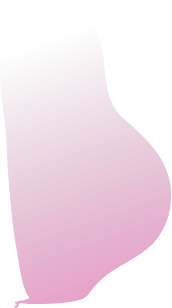 One platform instead of countless services
The possibilities in digital collaboration are growing just as constantly as the number of providers. That's why we at Jamatu asked the companies and their teams what they need in terms of collaboration and presentation. Because, here too, we are pursuing our vision of making it as easy as possible for people to meet. Need to get convinced? Our Customer Success Managers are here for you.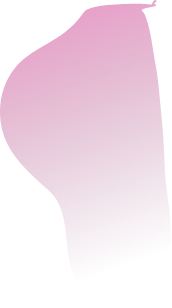 Flexible, for a successful start
At Jamatu, we know what it takes to successfully introduce new software. That's why we set up the video platform so you can start it on a small scale or introduce it on a large scale. The flexibility of JamVirtual includes the selected modules as well as the required resources. Simply choose the option that works for you.
A video platform that meets (almost) all needs
Because we are geared towards the users' needs, we packed as much as necessary into JamVirtual. What this means for you is, nearly 1001 possibilities to tailor the platform to your specific needs.

Recording
Record your workshops or webinars and use them for internal training or customer communication.

Analysis
The Analyse tool shows you how much your customers were engaged in a web presentation and helps you plan the next event.

Breakout Rooms
Divide your participants into separate sessions and make optimal use of the online meeting's possibilities.

Chat
Connect via personal chat or use the group function for discussions - JamVirtual encrypts your data securely and reliably.

Contact Module
Manage all contacts from your online meetings, webinars, or panels with this helpful tool, which you can also use to send personalized invitations.

Collaboration
Work with your team or class on joint whiteboards and share your recorded notes to implement new ideas.

Engagement
Make your audience an active part of your presentation with live polls, Q&A, and voting.

Guest Management
Manage all event lists centrally and automatically, including invitation, guest, participant, or order lists.

Quality
The Jamatu video stream is stable and secure - designed for a trouble-free connection between large and small audiences.

Reminder Function
Automatically remind your participants of an upcoming event and help them keep their appointments on time.

Security
JamVirtual is hosted in Switzerland and meets all national and international data protection regulations.

Support
We help you get the most out of JamVirtual. Simply choose the support model that fits you best: From free service to a personal support team for each event.